FilaFlex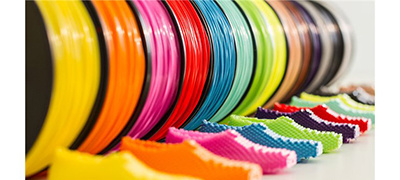 Early in 2013 Recreus was the first company to launch a truly elastic Filament FilaFlex®.The Spanish company founded by Ignacio García as a typical garage start-up history, along these years we have consolidated as worldwide best elastic filament supplier.
Our philosophy is to keep pushing towards the 3rd industrial revolution by developing new filaments, new hot-ends and new extruders. At Recreus we are true believers that the elastic 3d printing is a wide field to explore, due to this we have fully dedicated development team focus to improving materials, 3d printers and processes.
Three production lines with fully automation process, as well as quality control and testing on variety of 3d printers guarantee our customers and partners only the highest quality filaments.
As we know flexible and elastic materials become tricky to print in some printers for this reason our company is aware how important the customer service is, we always provide to our customers bespoke solutions to make it easy and relievable.
Our current goal is the creation of new filaments that do not exist in the market expanding in this way the possibilities for designed parts, and secondly, expansion and manufacturing process automation, in order to invest in human talent, which is what truly marks the difference in the race of innovation.